The Khao Manee cat originates from Thailand, where they are known as the Khao Mani which translates to 'white gem'. The breed possesses a beautiful, pure white coat that's as flawless and glossy as snow. With precious stones for eyes the Khao Manee cat is a visually striking breed.
Breed Snapshot
Breed: Khao Manee Cat
Size: Medium, 6 to 10 lbs
Energy Level: 4/5 (but with bursts of activity)
Talkative: 4/5
Coat: Fairly smooth, short and pure white.
Hypoallergenic: Yes
Seeking: I get along with almost everyone!
Child Friendly: Yes
Personality Snapshot: Sociable and friendly, devoted to my humans and mingles easily with strangers and other pets, loves interactive games.
My Khao Manee Looks
I have precious stones for eyes – one silver and one gold – which are my most prized physical feature.
I should mention that not all of us have both silver and gold.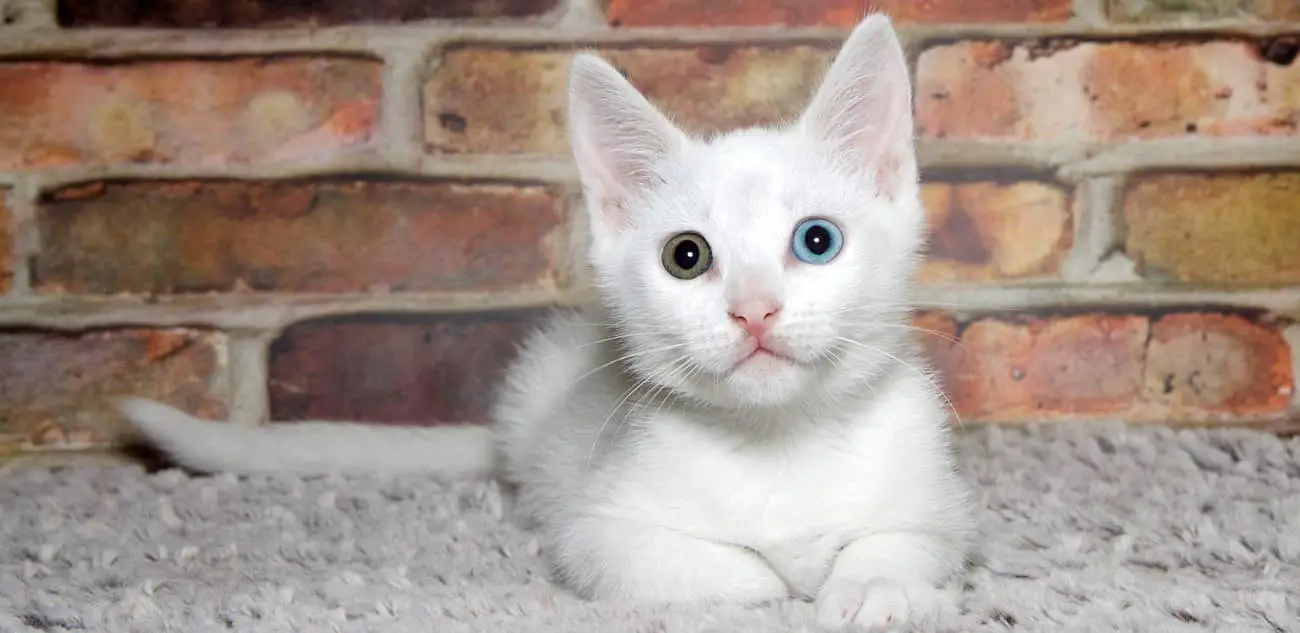 Some Khao Manee cats have two silvery blue eyes. And some of us have two gold eyes in varying hues from amber-green to amber-gold. And some of us have a combination of the two.
But by far the most sought after Khao Manee cats are those of the odd-eyed variety, possessing the prized combination of one blue eye and one yellow eye.
My Khao Manee Personality
I'll be the first to proudly admit I'm one of those pesky people cats. I adore my humans and try to be around them whenever I can, which means I'll be curling up next to you or perching on your shoulders quite often.
But I'm not just friendly with my humans – as a sociable feline, I tend to like humans in general so you'll often see me hanging out near the front door to greet visitors dropping by.
I can easily adjust to new faces and won't think twice about getting chummy with people and other animals upon first meeting.
When I'm not playing social butterfly, I'll be working on my fitness.
I'm very fond of keeping myself active and of course, playing tops my list of favorite ways to keep myself lithe and muscular. And this is no solitary activity for me, either – I love interactive games that keep me moving while bonding with my humans at the same time.
As such, I've got a soft spot for fetch and have been known to initiate a game or two by carrying small balls, plastic bottles, deli cups and just about anything I can fit in my mouth.
Of course, if you're too busy to play, I'll have to make do on my own. This usually involves letting my curiosity take the reins as I go inspecting anything and everything around the house. So when you see me peeping behind corners and tapping on cabinets and doors, just know I am conducting thorough investigations into the nature of things.
My Ideal Human
Easy going and sociable, the Khao Manee breed is a cinch to get on with. Which makes me pretty ideal for all fanciers, from newbies to experienced cat lovers.
My happy-go-lucky disposition also makes me a good fit for homes with children and my undemanding playfulness means even older cat lovers looking for a companion feline won't have a problem rearing me.
I'm sort of the best of all worlds, if I do say so myself. You know, the purrfect combination of playful activeness combines with easygoing charm.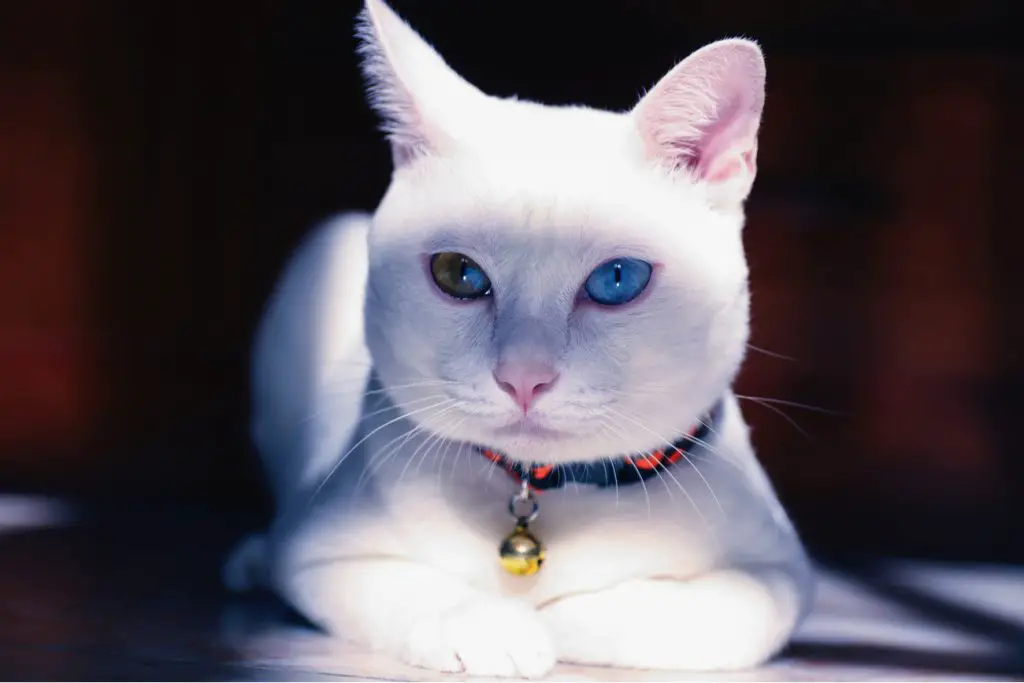 My Roots
My Khao Manee breed is considered the original royal cat of Thailand from back when it was still called Siam. Based on Thai historical manuscripts, King Rama V, who ruled from 1868 to 1910, had nine of my ancestors in his care and cherished them so very much that the penalty for a commoner stealing a Khao Manee cat was death.
Along with the Korat (Dork Lao), Burmese (Suphalak) and Siamese (Wichien-maat), the Khao Manee cat lineage is referenced in the Tamra Maew, an anthology of poems about cats written in 1350.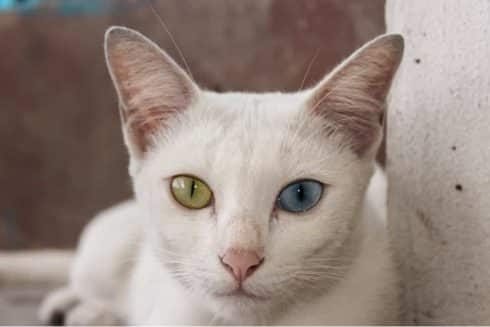 Although the name of the breed mentioned in the anthology was "Khao Plort," which was described as having "eyes the color of mercury," the proliferation of kittens having odd-colored eyes over the next two centuries inspired a new name for our lineage: Khao Manee, or "White Gem" in Thai.
Now while the Siamese, Korat and Burmese already established their popularity in the West after the World War II, our breed became only known to cat fanciers outside Thailand when an American breeder by the name of Colleen Freymouth (Freymuth in some accounts) imported Sripia, a female Khao Manee cat, and another male to the United States in 1999, and became the first person outside of Thailand to breed us.
That means that until 1999, the Khao Manee had been bred only in Thailand for almost 650 years!
But thanks to Freymouth, the very first litter of Khao Manee kittens was bred in North America. Moreover, Odyssey Cattery's Janet Poulsen imported the first Khao Manees to the United Kingdom in the months that followed and pioneered the proliferation of my breed in and around the sovereign state.
Now while my breed still isn't accepted in most cat registries, we were granted the Preliminary New Breed status by The International Cat Association (TICA) in 2012 and was given championship status in 2015.
How To Keep Me Happy And Healthy
I am not a very demanding cat and keeping me hale and hearty is quite easy. I only need a meticulous brushing every week to keep my coat looking great. I don't have any special diet requirements either.
There's just one thing you should be aware of – some Khao Manee's can be partially or totally deaf. This is a genetic characteristic commonly observed in felines having blue eyes and white coats and not exclusive to the Khao Manee breed.
Fun Khao Manee Facts
My breed is also called 'Diamond Eye' – beautiful nickname, no
My breed is not only rare, but unique in that we're considered extremely lucky. And thanks to the luck associated with us, we tend to be very expensive, with Khao Manee kittens going for eight to ten thousand dollars each in the UK. As for the US, we're a very rare breed here still and exceptionally hard to get ahold of.
Although I generally sport a white coat, I have some relatives that can have a few small splotches of color on them. Some kittens in my family are even born with dark marks on their heads that disappear when they celebrate their first birthday.