Size: Medium-Large, 9 to 15 lbs
Energy Level: 5/5
Talkative: 4/5
Coat: Short to medium yet very lush and thick, with prints similar to a leopard's and other wildcats
Hypoallergenic: No
Seeking: Experienced and indulgent humans
Child Friendly: Yes
Personality Snapshot: Very smart, craves constant attention, talkative and extremely playful
My Looks
Everyone always tells me that I have one of the most exotic looks in all the feline world. Not surprising, really. My lineage does come from wild cats, you know.
Just one glance at my unique coat and you'll immediately know I'm one of a kind. Sure, my coat's not as long and silky as some cats, but it is dense and lush enough to make you want to bury your face in it.
And that's not even the best part – my coat is a feast for the eyes. Its a veritable jungle of distinctive colors with a striking contrast of vivid marbling and angled, horizontal stripes.
Oh, you'll stare. Everyone does.
And I don't blame them. After all, not everyone has a coat like mine. It comes in stunning hues, particularly seal lynx point, brown and seal sepia.
If you're lucky, I might even have some rosette highlights like my distant cousins the Ocelot and the Lynx. They're both wildcats, you know. As for the other domestic cats, well, none of them flaunt a coat quite like mine.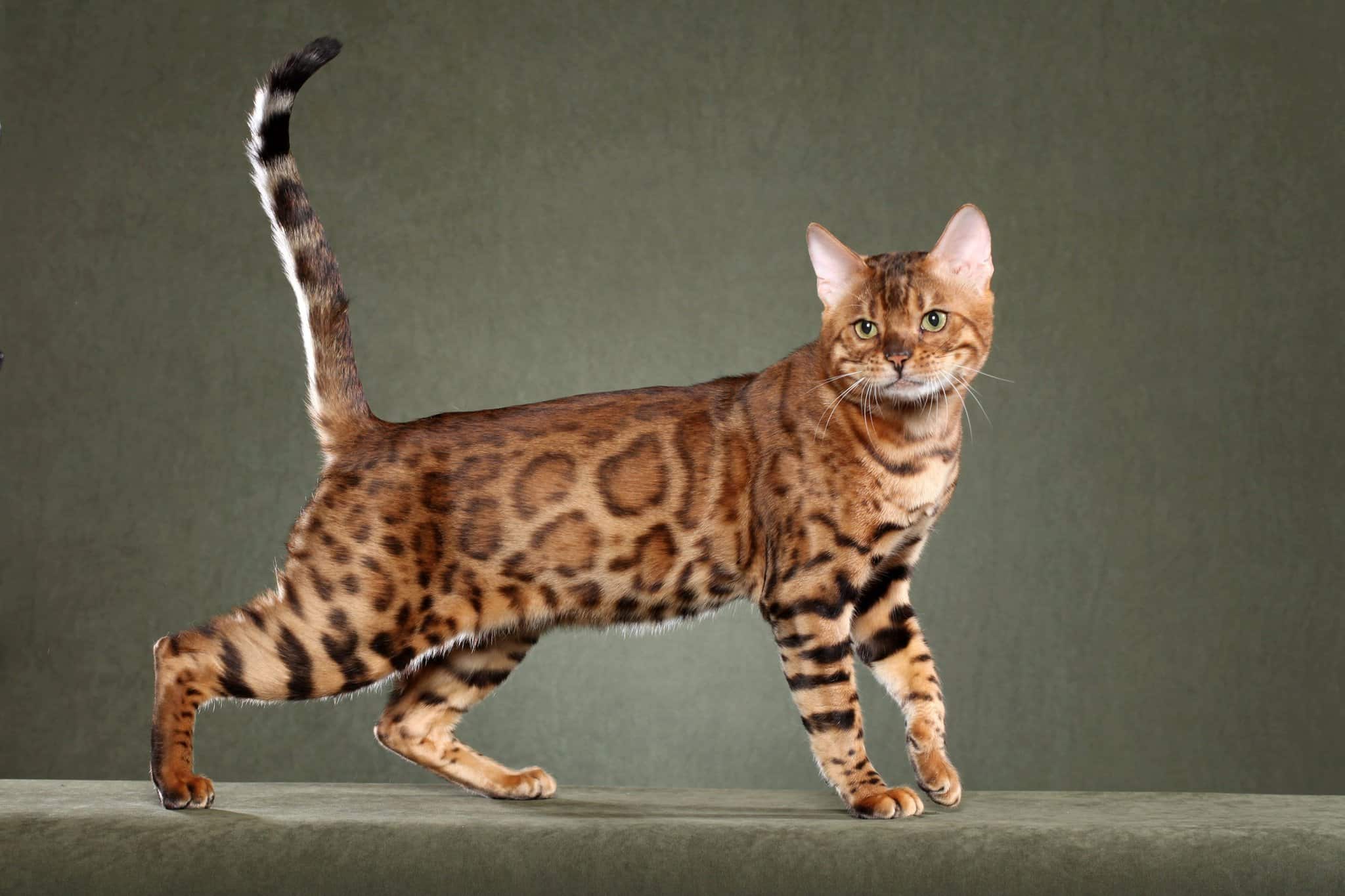 But my looks aren't just fur-deep. I have a cute, small-ish head compared to the overall size of my body. It's also remarkable agile and I show it off by swivelling it in any direction I want, especially when I'm in an inquisitive mood.
Not in a 360-degree owl-like way – that'd be creepy. Think more graceful swan.
Oh, and if you're into perky ears – mine are perfect. And they won't flop or sag with age, either. To top off their pert perfection, they're noticeable rounded at the tips, which lends them an elegant flair, if I do say so myself.
And as though I need more aesthetic blessings, Mother Nature's also gifted me with wide-open, oval-shaped eyes that seem to ask questions you never even thought to fathom. These eyes of mine are one of my best assets since they soften my intimidating, wild-cat appearance. Besides giving me an amiable appearance, they also make me look ageless.
Here's a confession: I love seeing the surprised expressions on other felines' faces when I tell them how old I really am!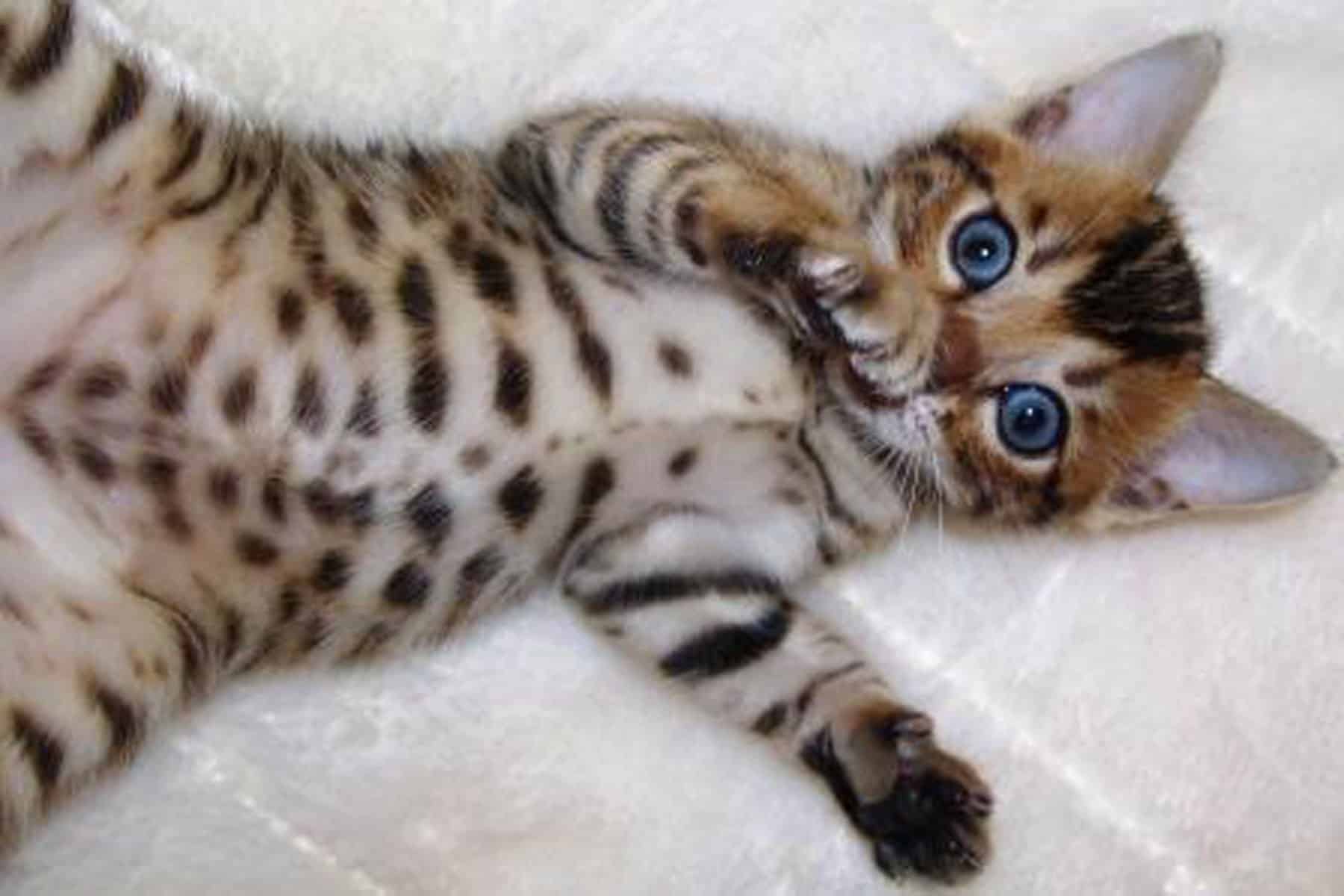 As for my physique, I'd describe myself as athletic but not in that bulky, body-builder kind of way, 'though I'm not one of those skinny, model-types either.
I have moderately muscular legs with my rear ones being a bit longer than the front, which allows me to take a quick dash every time I feel like it.
As for my paws, they're slightly large and the knuckles really stand out at first glance. They all add a bit more allure to my overall look, methinks.
My Personality
The first thing you should know about me is that I can be a bit of a high maintenance diva. And I'm not ashamed of my nature.
As such – if you're a newbie cat owner, I am not the cat for you. You may consider checking out our post on Orange Cat breeds or perhaps flat faced cats or grey breeds take your fancy? Anyway I'm very demanding when it comes to affection and I may be too much for first time feline owners. It's a smart idea to pass on me 'til you've had a cat or two, which will make being with me even more exciting once you're ready – if you're ever up for the challenge.
And a challenge, I am. For starters, I am a very curious cat. I always like to be in on things and have a fondness for playing detective. You will always find me nosing around checking out what's under the sofa or perhaps if there's something hiding behind the plant in the living room.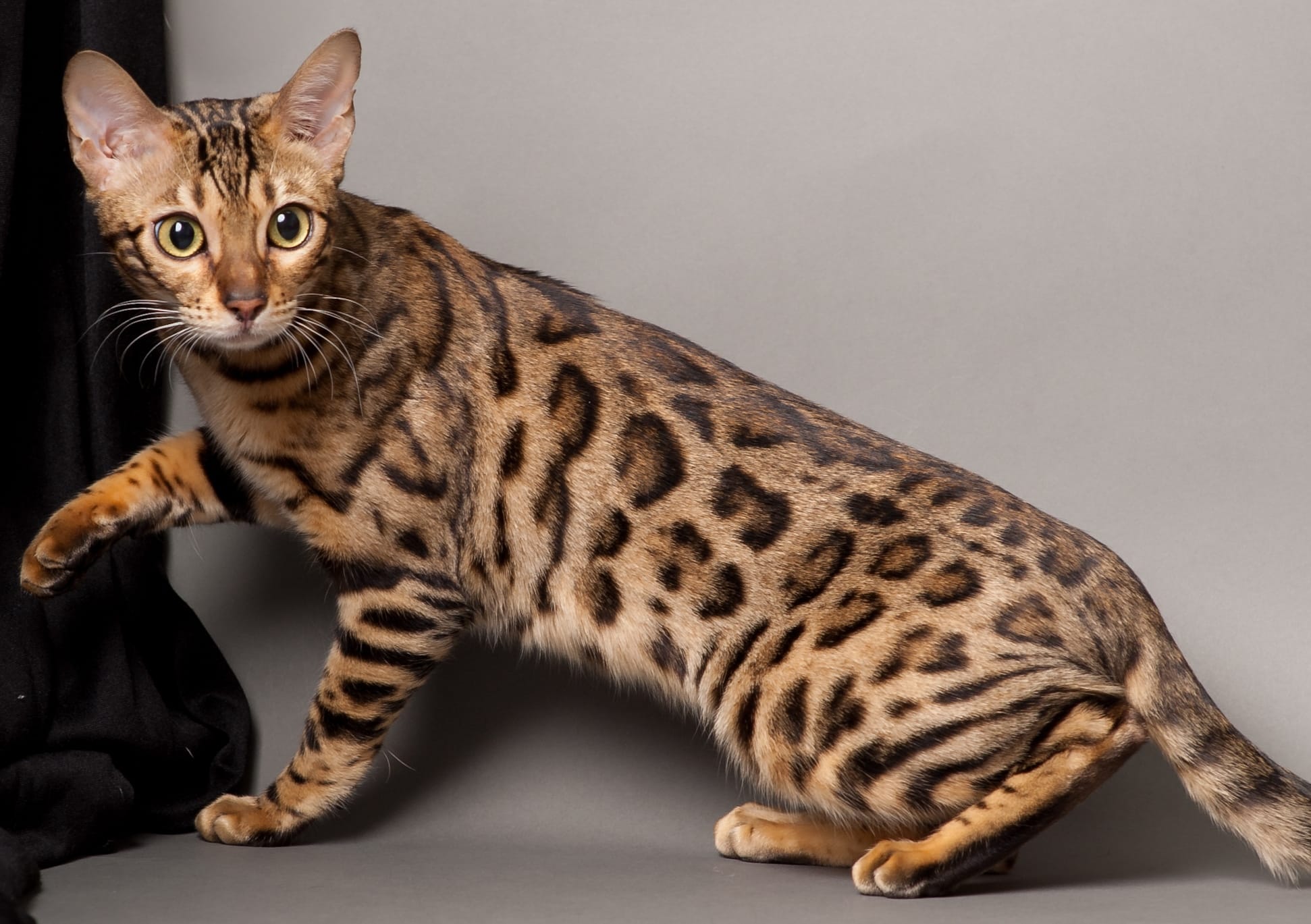 I'm also crazy about climbing! My agility is top-notch and I'm damn sure-footed so you can bet I'll be spending a good deal of my time scaling things.
Whether it's the kitchen cabinet, the fridge, or a thick canvas painting, you can see me showing off my climbing skills each and every day.
My preferred response to these shows of awesomeness is more "Wow! You are a beautifully nimble marvel of a feline!" than "Get down from there, damn cat!"
The thing about me is that I am a highly intelligent cat who demands stimulation.
But my above-average cerebral prowess can be a double-edged sword. If you're willing to put in the time to teach me tricks and challenge my mind, we're going to have a very fulfilling relationship. You see, I can actually be trained – in fact, I'm one of those rare felines for whom clicker training is perfect for. I also love playing fetch, solving puzzles, and and just about anything else that keeps me moving and tickles my brain.
You can even take me for walks – the scent of the trees and the flitting movements of birds really excites me! But it's best you keep me on a leash (I don't mind…too much) since I can get carried away and prance on the closest, low-hanging branch and we all know how that ends (thanks, firemen, for that last time).
Back to that double-edged sword thing: if you're very, very busy and/or not able to provide mental stimulation for me, I will let you know that my needs are not being met. I am one talkative diva when I feel I'm being neglected. You'll find me meowing away when I haven't received my daily dose of play or even worse – my food bowl is empty.
And if you think kitty-cat meows are soft and cute, oh, you just haven't heard my cacophony of sounds yet. I'm very talented and can vocalize in a variety of tones. You'll find me meowing up a storm in gentle coos that escalate to playful howls and eventually turn into throaty growls. You don't want to go there.
But before I scare you off – you should know something awesomely special about me: I am in love with water. While other felines don't even want to be near the stuff, I won't think twice about having a relaxing dip in the bath or a quick shower, depending on my mood. I like to play in the rain and even imagine that my water bowl is a small pool sometimes.
More often than not, you'll find me washing my paws and face in it. It's rather endearing, I hear.
My Ideal Human
I like my humans like I like my cushions: indulgent and old.
Okay, not old, per se, just experienced. Like I said before, if you've never had a cat before – you'll probably find me too much to handle. You see, I like the kind of humans who can put up with my constant need for attention and affection. I can be a bit tricky to deal with and unless you're an experienced cat owner, you might find me rather annoying and self-centered, which I'm clearly not.
I just know what I like. So go out, play the field and practice on some more docile kitties before you try things out with me.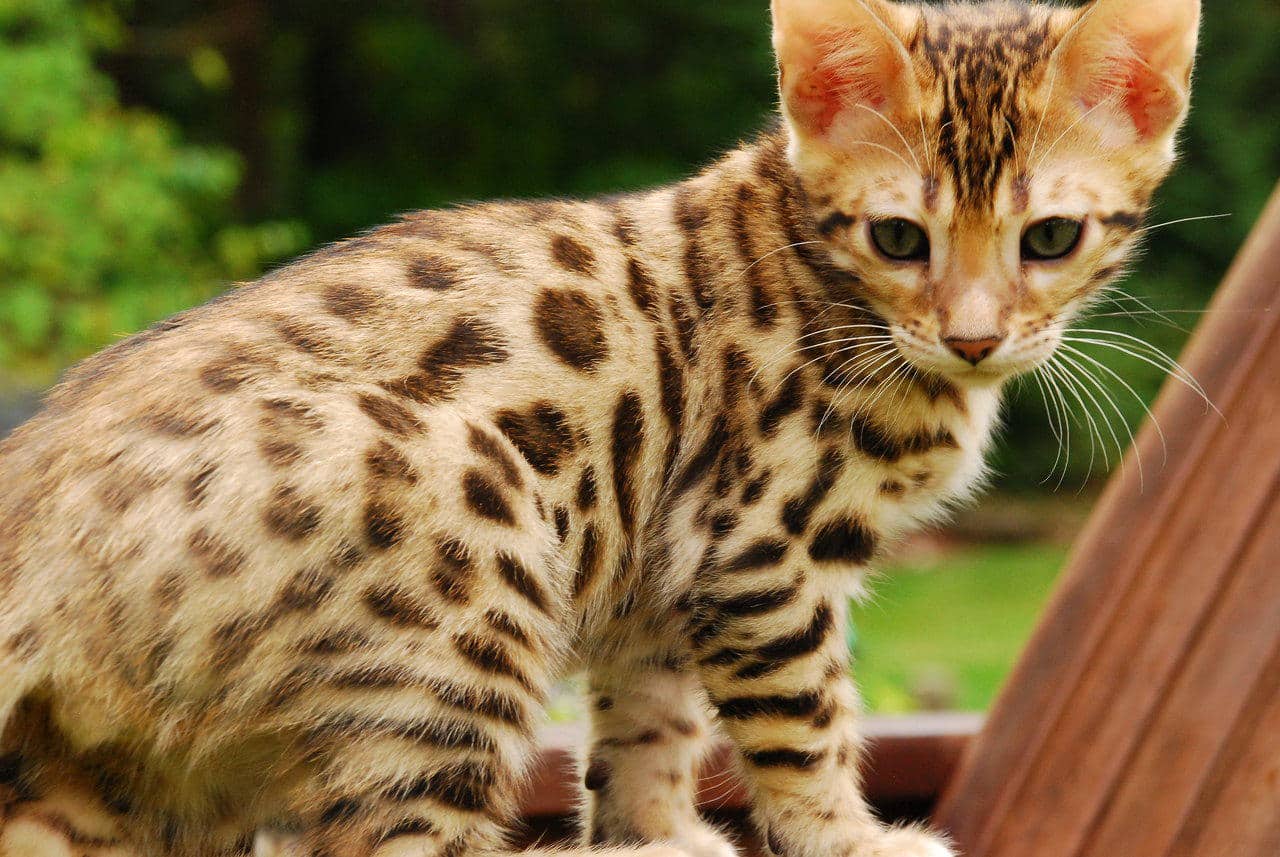 It's also important that you're a fairly active human. Since I am very much into vigorous play and exercise, I tend to bond with humans who like to work out regularly. I consider staying svelte and looking fine the top item on my daily checklist, you know. So, no couch potatoes, okay
Oh, and FYI: Kids and other pets are okay with me, as long as they know I am not one to be rough-handled.
My Roots
As I was perusing through our family album, I found out that our breed came into existence when a dedicated cat aficionado from California named Jean Mill purchased a female Asian Leopard Cat from a pet shop in 1963. Mill didn't have the slightest clue that she would be very instrumental in the making of a new breed of cat when she brought the exotic molly back home with her.
After a couple of weeks living with the Asian Leopard Cat, Mill thought that her exotic pet might be getting lonely since she was all alone in her pen. She decided to have one of her black toms keep it company since it was very unlikely that they would mate and produce kittens.
Oh, this woman was clueless.
Much to Mill's surprise, the Asian Leopard Cat gave birth to two beautiful kittens a few months later. Both kitties were very healthy, but only the female one that looked very similar to her mother, Kin-Kin, was able to mate successfully because her brother was sterile. Kin-Kin was bred again and produced another two kittens, one having the same color pattern as hers and one a solid color.
Coincidentally, around the same time, there was an ongoing research at the Loyola University about the natural resistance of Asian Leopard Cats to the feline leukemia virus. The study was spearheaded by Dr. Willard Centerwall. When Mill heard about it, she contacted Centerwall and informed him that she successfully bred an Asian Leopard Cat with a domestic cat.
Centerwall decided to change the focus of the study and tried to find out if the natural resistance was passed on to their hybrid offspring. When the extensive testing results were in, they were amazed that the resulting hybrid kittens were 100% immune to feline leukemia. When the news got out, the number of cat enthusiasts wanting to get in on the action went through the roof.
After years of refinement and improved breeding, the Bengal cat was officially recognized by The International Cat Association (TICA) in 1986. The breed also eventually got acceptance to the rosters of the Canadian Cat Association (CCA), United Feline Organization (UFO) and American Cat Fanciers Association (ACFA) in the following months.
And that's how I came about.
How to Keep Me Healthy and Happy
I can be a little high maintenance, but it really isn't that complicated to keep me healthy and happy.
Compared to other cat breeds, I don't have any special requirements when it comes to grooming, diet and care. All I need is a weekly meticulous grooming to keep my coat spotless and a careful brushing of my teeth every couple of days to fend off dental problems like periodontal disease.
A visit to my cat doctor every 6 months should be on your regular schedule as well, but you already knew that.
Fun Facts
Intimidated by my wildcat roots? I admit, in this super safe, modern society y'all insist on living in, having me around can sound a bit extreme, but did you know historical records show that it has been a practice in ancient African cultures to have lions, leopards and other big felines around the home? It's a sign of bravery and dominance. Mmm hmm. I come with major street cred.
Oh, there's something I didn't mention about my wildcat roots. It's a bit of a family secret, but I'll clue you in. The first two generations of Bengal cats were very jittery and skittish. Some kittens were so nervous and temperamental that they didn't want people to get even within a foot of them! Breeders and cat aficionados claim that the domestic side of my breed became more noticeable only when the fourth generation was produced.
If you find some of your shiny jewelry and similar precious objects missing after I've moved into your home, it's 'cause I've been snatching and hiding them away for myself. Just FYI.
Lastly, I don't come cheap – another reason why I'm not for the non-committal. Show-quality kittens can go as much as $2,000 each. But you know…I'm worth it.