Attention all cat lovers ? a memo has just been put through from Feline Adoration Headquarters. It turns out that there's actually a whole world of cat-related things beyond the internet, our self-appointed cat mecca.
Outside of the gifs, memes, videos and photos there are museums, islands, towns, caf's and more wholly dedicated to the religious icon of the kitty.
I know what you're thinking. Where would I start? It's a big world, with lots of places. I might get lost. Much better to stay at home, nestled between the two mounds of cats I've amassed over the years; at least here I know what to expect.
Well, relax: we have you covered. Read on for a list of the top 15 places that all cat lovers simply must visit at some point in their lives!
The Cat Museum in Lithuania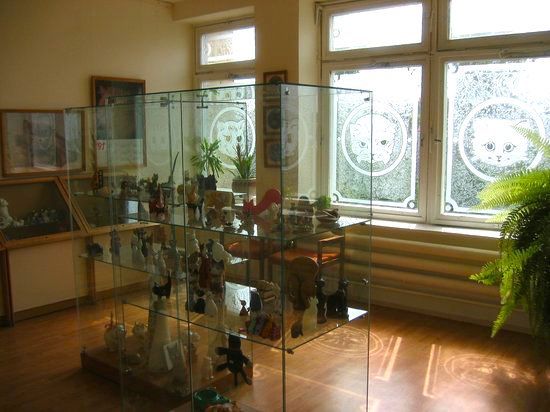 To truly appreciate the phenomenon of the contemporary cat, we must do as the academics did and study the rich tapestry and diverse history of cats. Of course, that's next to impossible when your own cat constantly sits on your desk and swats any books you try to read.
So, try the next best thing and head to the Cat Museum in Lithuania! This incredible place holds approximately 10,000 feline exhibits from across the globe: sculptures, photographs, stained glass windows and over 4,000 poems about cats? What more could you want? Other than an actual cat, that is.
Cat Island in Japan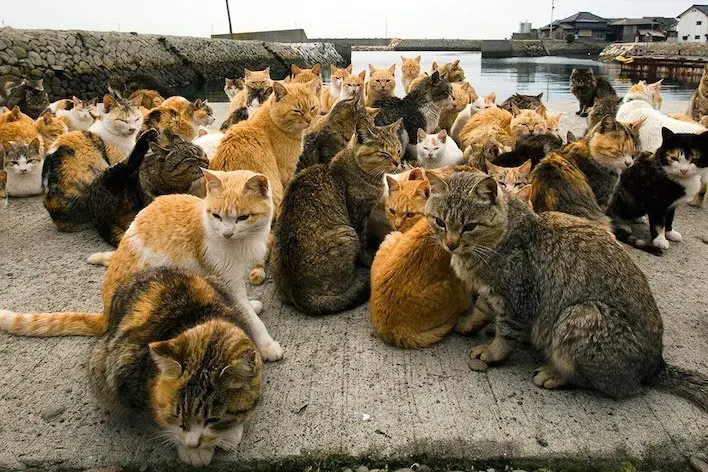 Aoshima, otherwise known as Cat Island? is a bizarre place ? in fact, it's one of many islands dotted around Japan where the population of cats versus humans is almost 6:1.
Would it surprise you, at all, to learn that these are predominantly fishing islands and communities? No, no it wouldn t.
Personally, I think that these cat islands are not only a must-see for cat lovers, but also a clear indication of the sort of post-uprising society we can expect to see once cats learn to drive and use tools.
Ernest Hemingway's house in Florida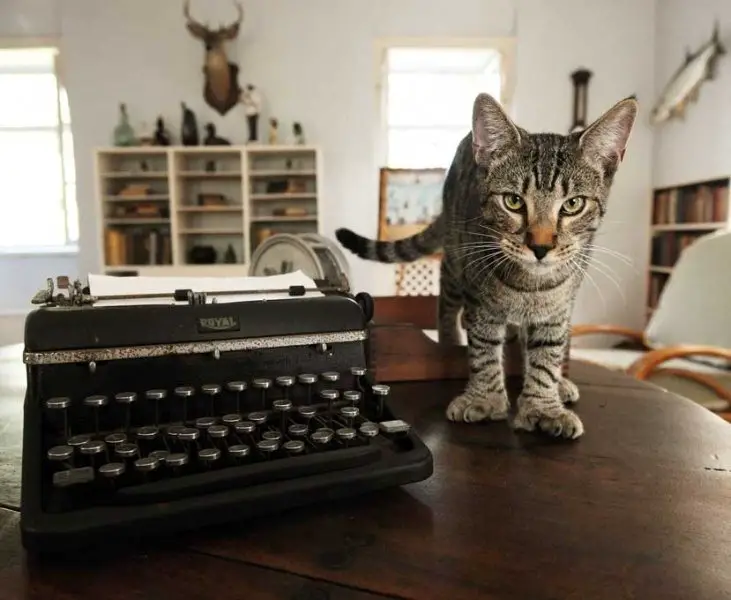 As a giant of 20th Century American literature, Ernest Hemingway's legacy lives on across the globe and in the hearts of contemporary book lovers. What many people don't realize, however, is that Hemingway had a strange relationship with cats, too.
The author was gifted a polydactyl cat by a ship's captain ? this means that the interesting little fur ball had six toes ? and the man's love for this cat continues well beyond his death. His home now houses approximately fifty 6-toed felines, many of them thought to be direct descendants of the O.G. Hemingway Cat.
Tourists can visit the Ernest Hemingway Home and Museum and experience this animal house for themselves? and learn things about the writer and his books and all of that stuff too, I guess.
The Cat Cafes of Taiwan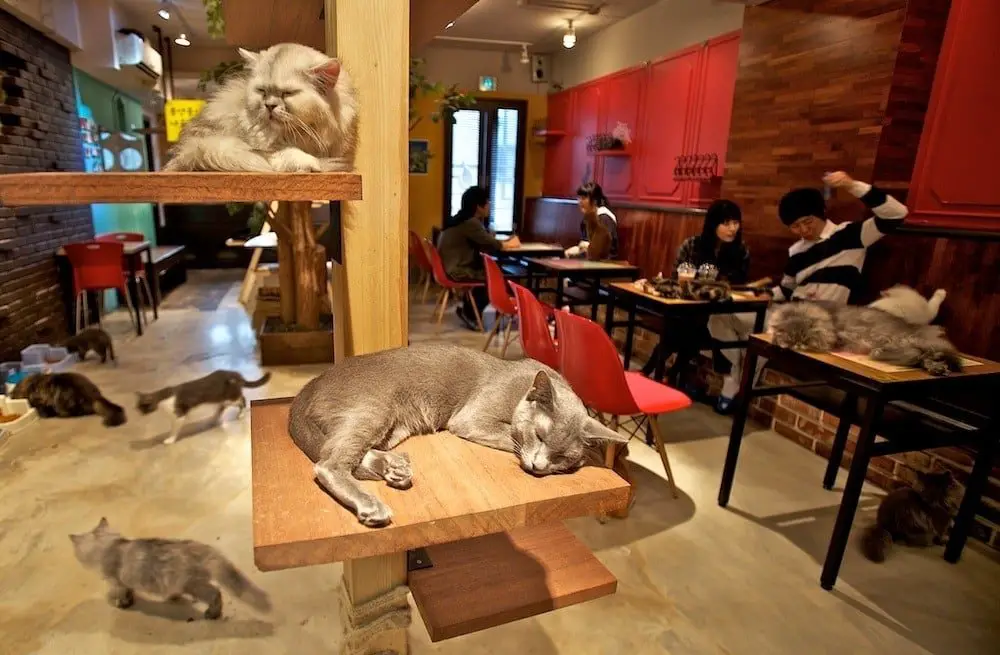 Alright, alright, I know that in the more enlightened times of 2016 the concept of a cat caf? is now almost pedestrian. The craze has all but taken over Japan in the last few decades and found its way across the waters to the U.S., mainland Europe and the U.K.
In fact, if you're an unashamed cat lover, you've probably already sourced your closest cat caf? and are well on your way to completing that loyalty card.
That being said, you can't beat a trip to Taiwan, where the original cat caf? concept was born and honed, back in 1998. These days, of course, you can travel up and down the state, ducking in and out of the different feline establishments to your heart's desire; knowing that you're in the original birthplace of the concept. Cat Caf? Zero.
Hou Tong in Taiwan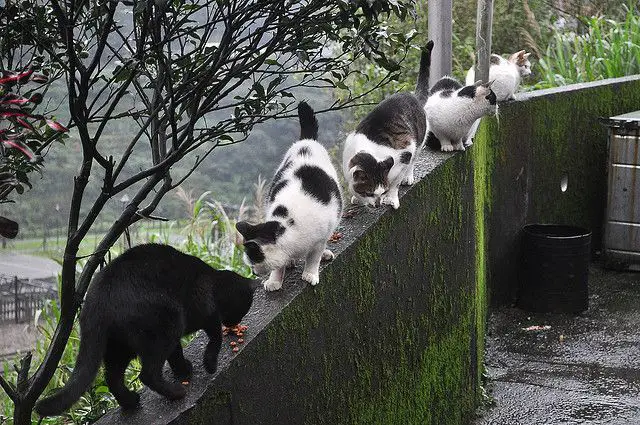 Sticking with Taiwan and its love for the humble cat; we move on to Hou Tong ? a small town which originally served as a prolific mining community.
However, as the mines were depleted and business dried up, many of the residential workers moved out of the town to seek their fortune elsewhere.
In doing so, they left behind a wealth of cats (which had been brought in to keep rodent levels low, during the working years); which essentially took over the town and reproduced like it was going out of fashion.
Today, the town now serves as a bona-fide tourist attraction. Just don't tell the local felines about the Japanese cat islands? We don't want them opening transnational communications.
The Festival of Cats in Belgium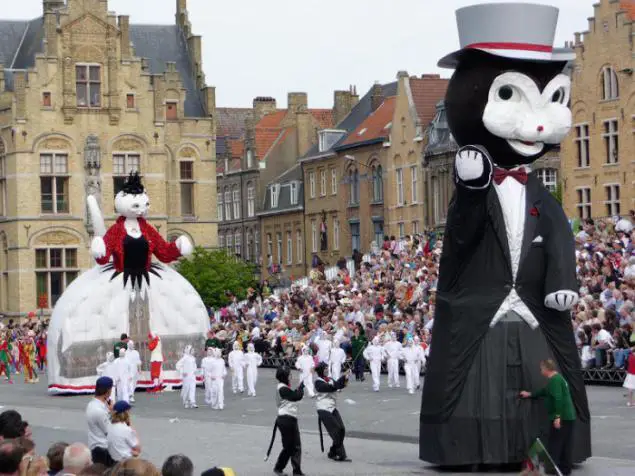 Every three years, on the second Sunday of May, the good people of Ypres in Belgium hold a festival dedicated to cats. When I say festival, I don't mean a couple of indie-bars and caf's stick a few cat pictures in their windows and mark up their drinks, I mean an actual festival.
Streets are filled with floats, music, theatrical jugglers and entertainers (many of whom are dressed as cats, or something cat related); all concluding with a costumed jester throwing toy cats from the town's belfry and a mock witch burning? both of which used to happen for real, back in the middle ages.
Moscow Cat Theatre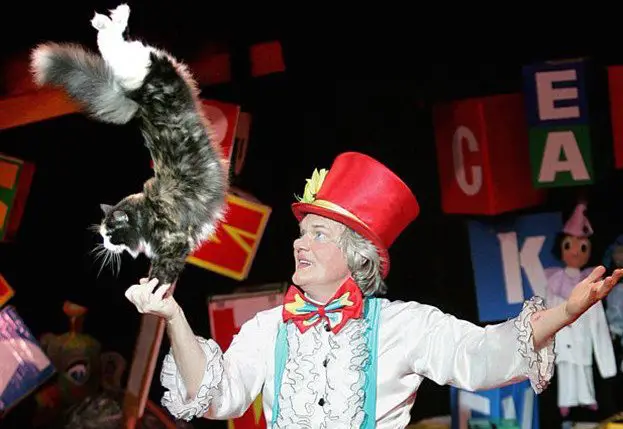 This Russian theatre troupe (which was founded in 1990 by father and son Yuri and Dmitri Kuklachev) contains a staggering 120 feline performers, doing everything from balancing acts to complex choreography.
Admittedly, this particular entry may not be to every cat lover's tastes. There are some unsubstantiated rumors regarding the treatment of the cats – common sense has to shoulder in at some point to ask
How do you take good care of 120 animals
However, if you believe in the Kuklachevs? love and commitment to their feline performers, then you're set for a night of impressive catrobatics.
Not even sorry about that pun.
Gotokuji Temple in Tokyo
We're back in the catty waters of Japan with this one. Without question, you'll have stumbled across a Maneki Neko? or beckoning cat? at some point in your life. These are the little statues you'll spot in Asian restaurants, shops and markets ? essentially a chubby cat which waves it arm up and down.
These miniature statues are thought to come from the Gotojuki Temple, which has since become a tourist attraction more so than a Buddhist retreat; where visitors can weave in and out of, and pay tribute? to, a plethora of beckoning cats.
Stray Cat Hostel in Turkey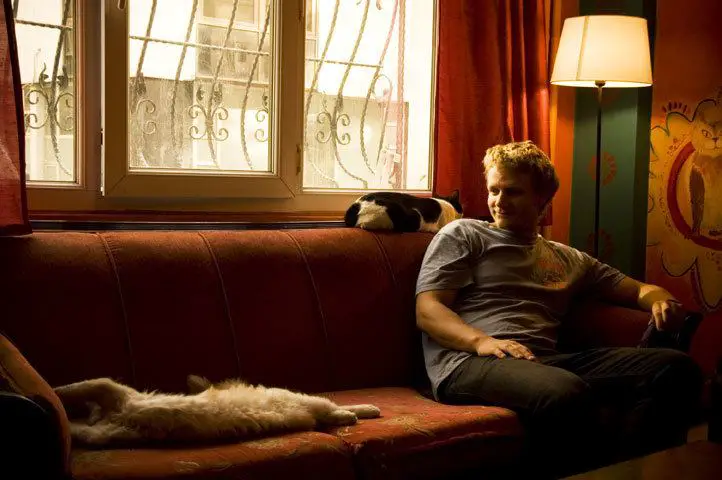 Nobody likes the thought of having to share a room with an unspecified number of people, cramped together in a tight hostel, often unable to speak to one another due to language barriers.
Well, one hostel in Istanbul has created the perfect soothing balm for regular hostel discomfort; an establishment fully stocked with adorable stray cats.
All of the cats are lovingly trained to behave around strangers and, luckily, kittens are unlikely to look through your backpack whilst you're out exploring the city.
So, next time you transit through Istanbul ? do it in feline style!
The Ings Luxury Cat Hotel in Yorkshire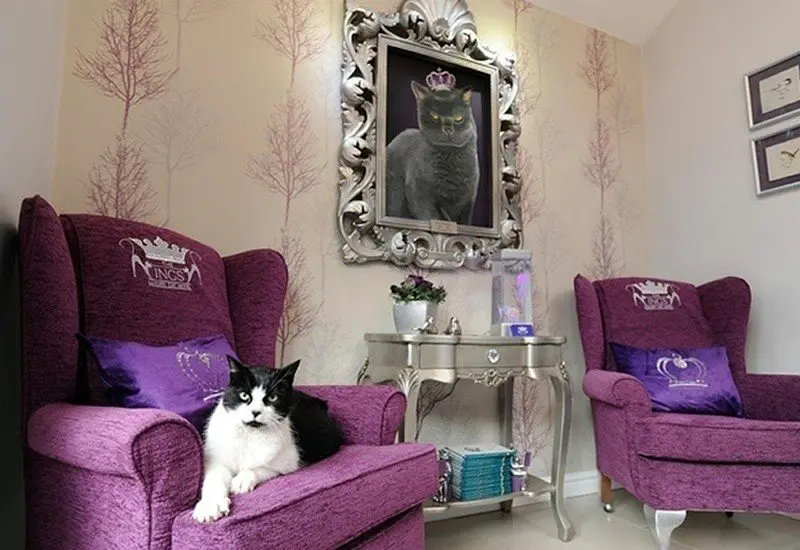 I'll hold my hands up; I m bending the rules a little bit with this entry. This isn't strictly a tourist attraction for cat-lovers (although, I m sure one or two crazy cat ladies have been caught trying to break in and sleep amongst the cats).
The Ings Luxury Cat Hotel is, in fact, a premium hotel for your cat, located in Dewsbury, England. No more trading in familial favours or trying to find a last minute cat-minder before you head off on a trip to Cat Island.
Cat pampering, indoor facilities and climbing frames? even a feline spa! Your beloved cat will feel? well, it'll feel like any other normal Saturday at home, probably.
Hermitage Museum in Russia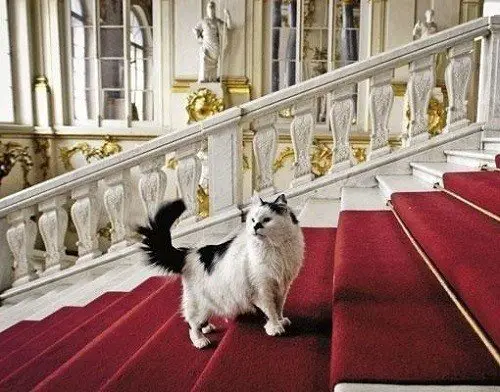 Not quite the same deal as Lithuania's cat museum, the Hermitage Museum in St Petersburg is a fairly standard museum filled with art and cultural exhibitions? with one crucial difference. It has cat security guards.
Sort of.
Basically, way back in the day, Elizabeth of Russia (Russia's empress in 1745) requested that the cats be brought in to control the mice and rodent issues plaguing the museum ? which was a palace at the time.
Since then, the cats have remained and even have their own press secretary!
The Supreme Cat Show in Birmingham U.K.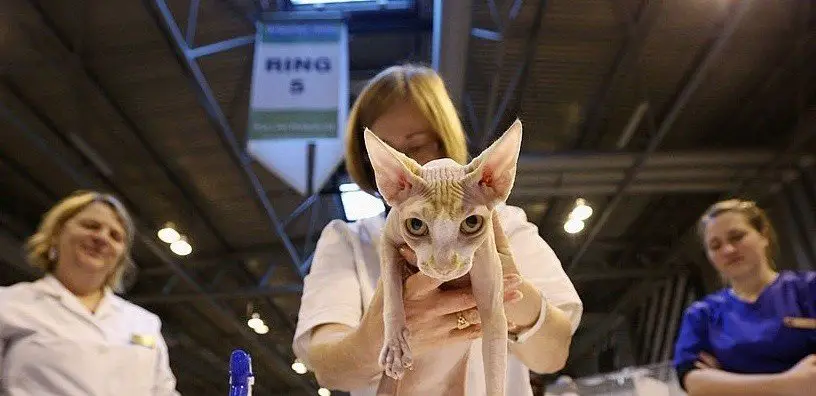 An annual show, organized by the world's oldest cat registry, the Supreme Cat Show is held every November in Birmingham. Think of Crufts, but for cats. So, much better.
Visitors to the show can browse competing cats whilst they get ready for their big moment, watch them take part in the ring , shop for all manner of cat gadgets, toys and other paraphernalia and, the most important part, witness the crowning of the Best in Show? award!
Keep a safe distance, though. Hell hath no fury like a cat robbed of its chance at glory ? and there are a lot of cats at the Supreme Cat Show.
Largo Di Torre Argentina in Rome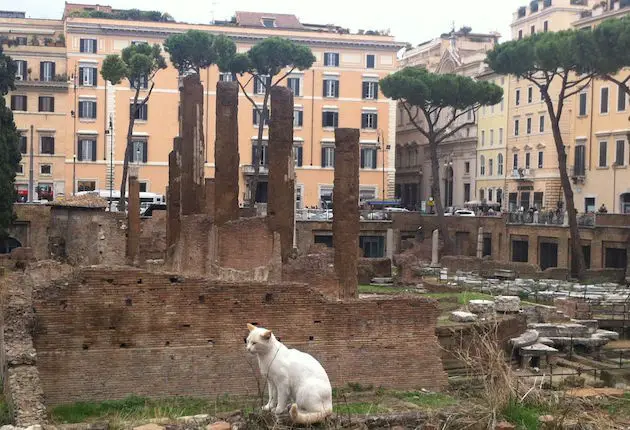 Ever wanted to combine ancient history with stray cats? Well, now's your chance.
Visitors to Rome's Largo di Torre Argentina (a beautiful square which holds the ancient ruins of Roman temples and theaters) will quickly find that the space is littered with abandoned cats, lazing in the sun.
Better still, whilst soaking in the culture and the resident felines, visitors can actually choose to adopt a cat from the local shelter, should their eyes lovingly lock across a crumbling amphitheater.
The Catboat in Amsterdam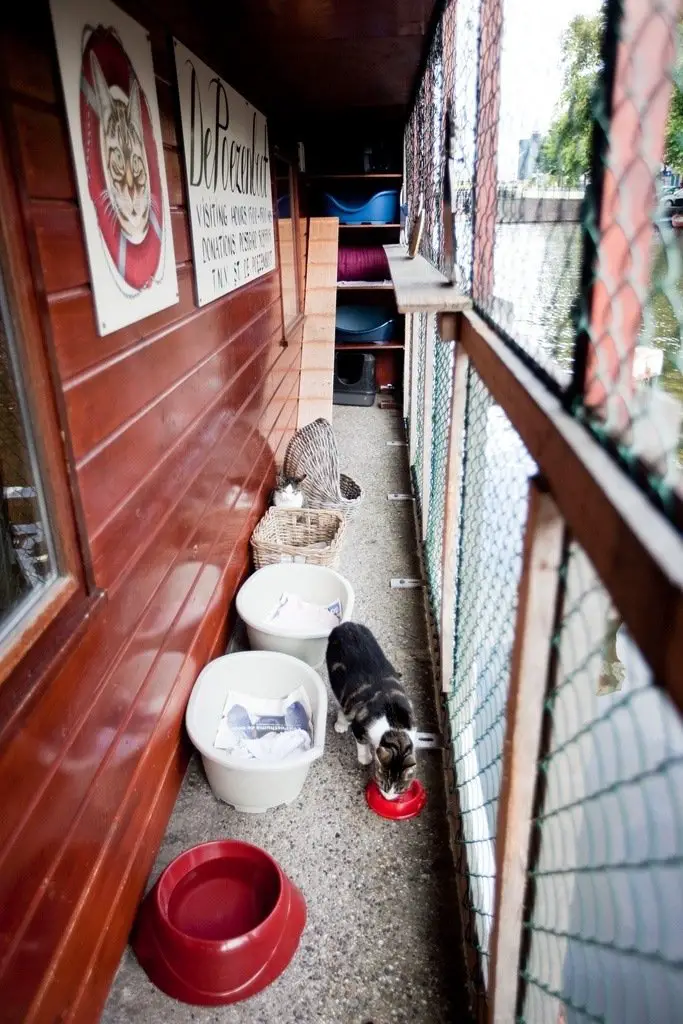 I'll start with the obligatory comic disbelief regarding cats and water. Ready? *ahem*
Who dathunkit!? Cats and water!? What a world we live in!
Amsterdam boasts, supposedly, the only cat sanctuary that floats on water: the Poezenboot or catboat? ? originally founded way back in 1966 by Henriette van Weelde.
Aside from the intriguing aquatic element, the catboat functions as a funky but functional animal shelter, where visitors can donate and adopt seafaring felines.
Cat Cabinet in Amsterdam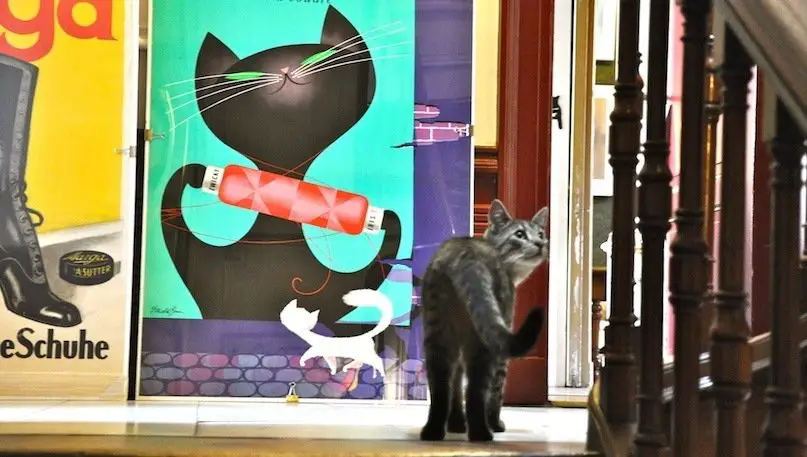 Sticking with the Venice of the North , Amsterdam, we arrive at the Cat Cabinet or Kat Kabinet. The Cabinet is, essentially, an obsessive collection of cat related art by world famous artists (Picasso, Rembrandt, Steinlen to name a few).
Don't be surprised to find a fair few felines wandering the halls, themselves. Who better to study the subject of cats than those who know it best
A bonus, side-note: keen film fans might spot the Cat Cabinet as one of the locations used whilst filming 2004's Ocean's Twelve. Potential for a cat caper film
Which brings us to the end of our 15 fantastic cat shrines of the modern world. It's time to get out there and explore! Just? try not to adopt too many additional kittens before you come home.